Shoreline Stoneware Pottery & Gallery
Locheport, North Uist, Outer Hebrides, HS6 5EU
Telephone 01876 580697
Email louise.shoreline@gmail.com
Click here to view our location on Google Maps.
Look out for the 'Shoreline Stoneware' sign at the junction from the A867 and Locheport road B894.
Shoreline Stoneware is situated ¾ of a mile along the B894 Locheport road.
Ample parking and turning at the gallery. Larger campervans may find it easier to park at the end of the building parallel to the road. There is an accessible parking spot in front of the large gable windows with a gentle ramp to front door.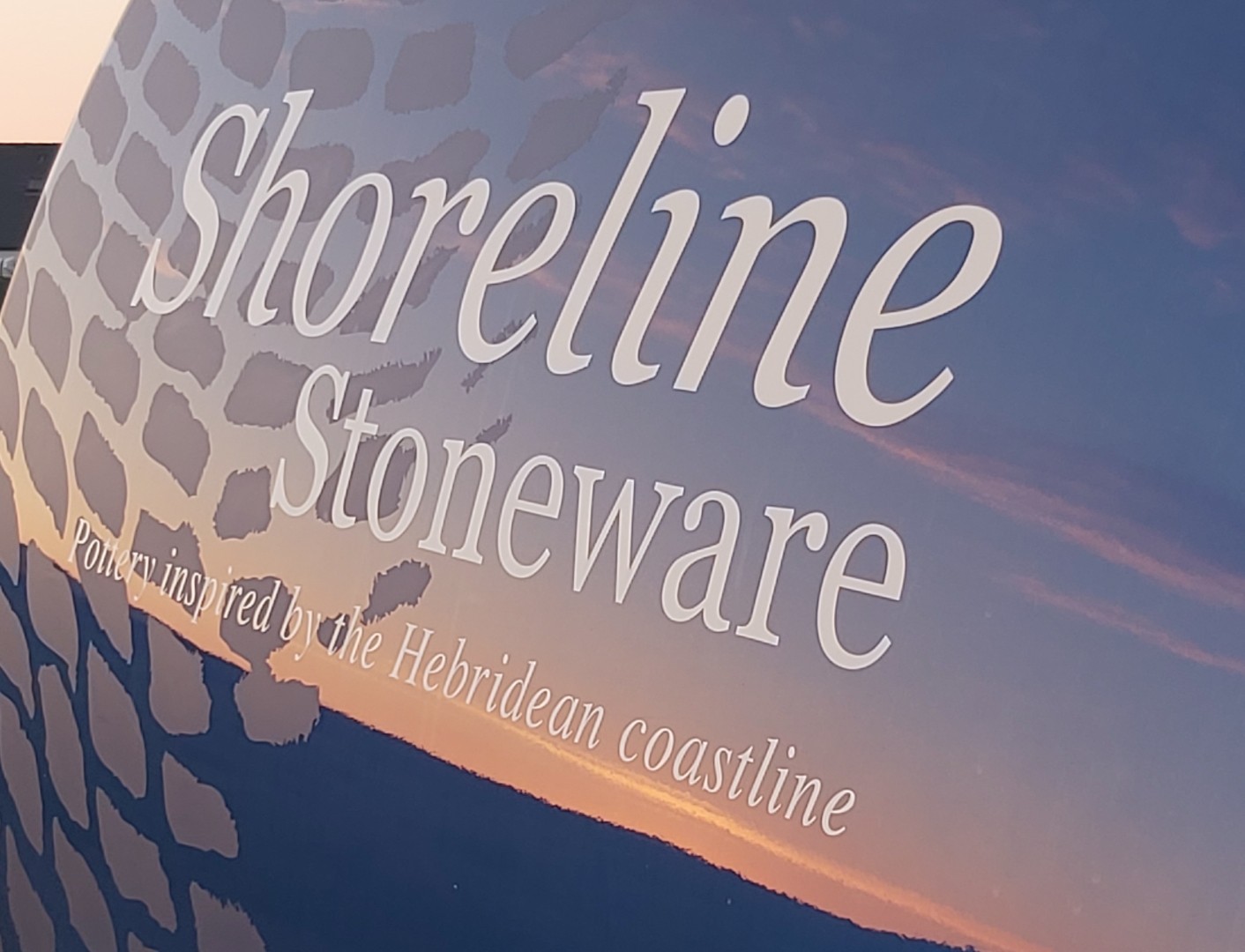 Opening Hours
March to October (Summer)
Wednesday
10:00am - 5:30pm
Thursday
10:00am - 5:30pm
Saturday
10:00am - 5:30pm
November – March (Winter)
Outwith the following days over the winter, you will probably find Louise in the studio, adjacent to the gallery. If her van is there, she is there! Feel free to call in, or if you prefer, contact her to arrange a suitable time to visit.
Thursday
11:00am - 3.00pm
Saturday
11.00am - 3.00pm
2021 Season
Yippee!!! We are delighted to be open again from Monday 26th April and look forward to welcoming you to the gallery in the near future. 
Open Monday – Saturday 10am – 5.30pm
As in line with Scottish Government Covid regulations, please wear a face covering while inside and use the hand sanitizer available just inside the front door.  This will continue to be reviewed in line with the Scottish Governments guidelines.