Hebridean Rockpools
Capturing the crystal-clear waters of the Hebrides in blues & turquoise and the deep greens reflected in moorland lochs. Embossed in shore texture with recycled glass pools.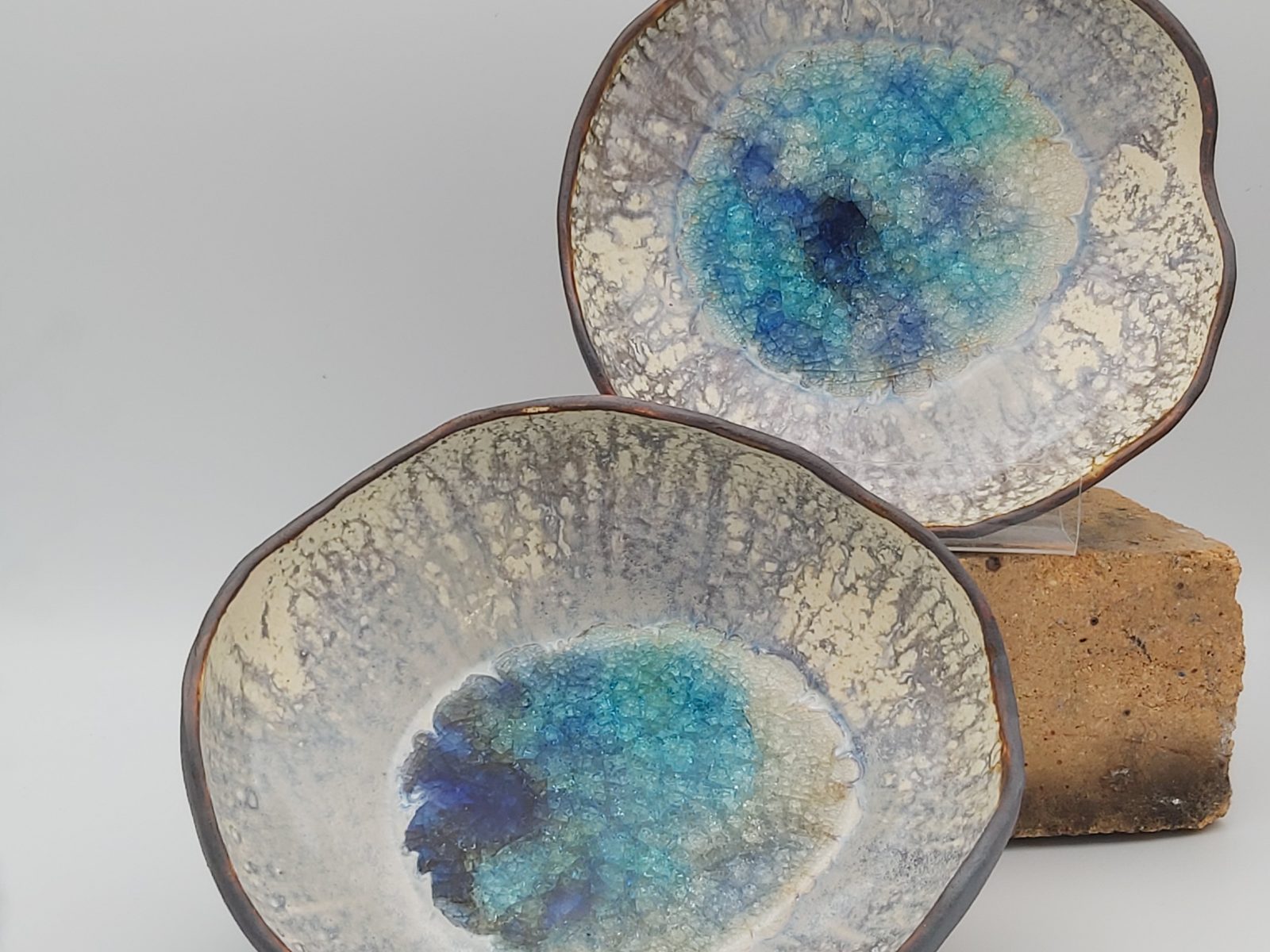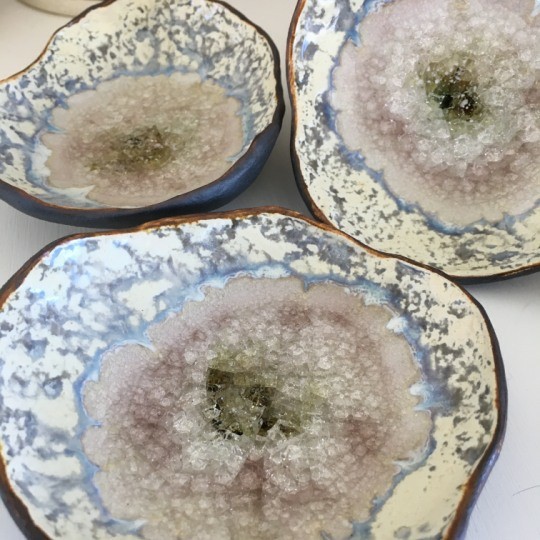 Jellyfish
Playful creations to capture the essence of the many jellyfish found along the shores and waters of the Hebrides. Some with Japanese paper string to create a sense of movement.
Kelp Forest Pools
Richly textured vessels with shoaling fish of all sizes, some with small fishing boats, complete with an anchor and chain. These are glazed in sediments collected straight out of the ground on the croft in North Uist. Available in three sizes.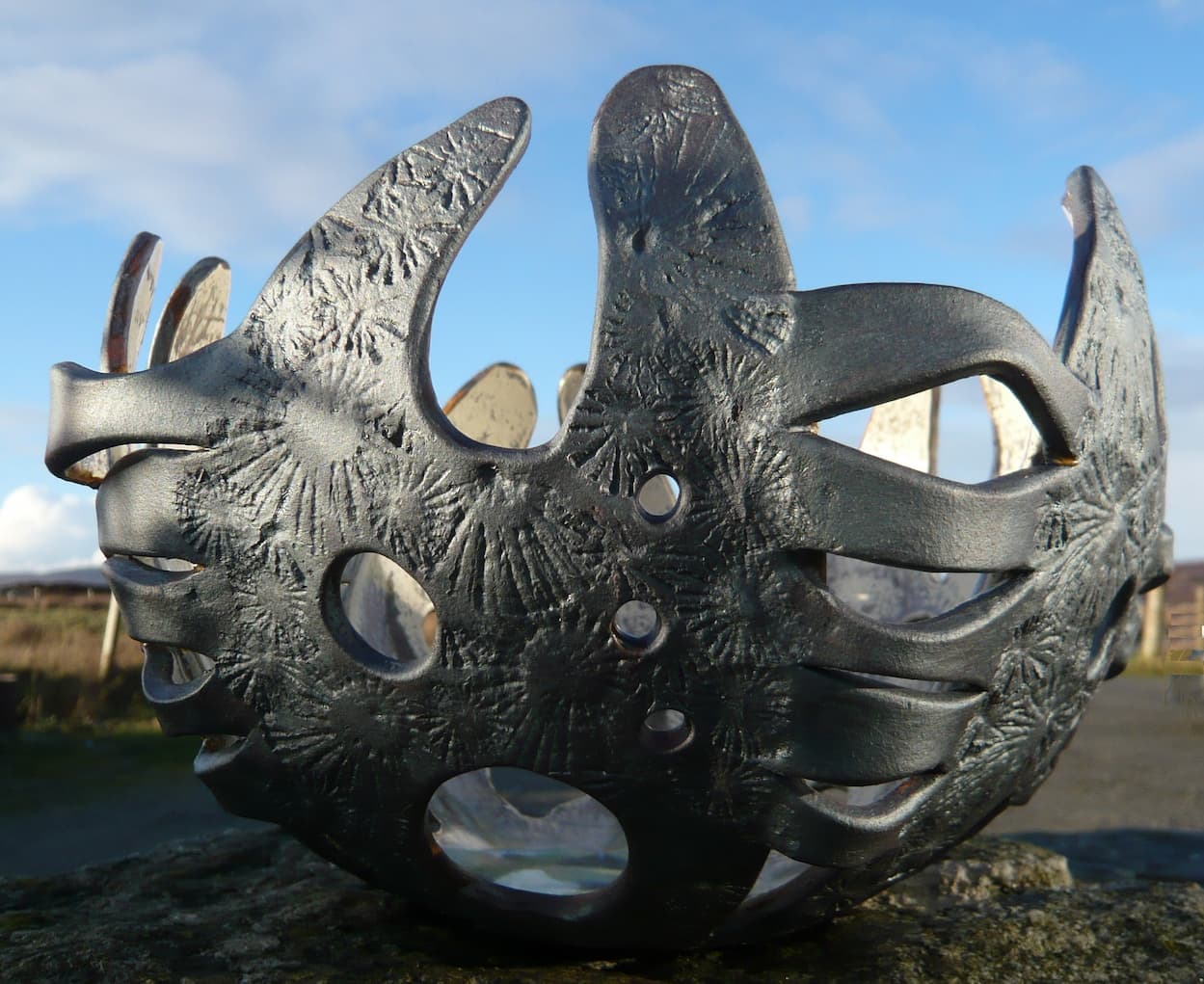 Sea Urchin Vessels
Lovingly made vessels capturing an abstract form of Sea Urchins, each with its own little pool and delicate suggestions of swaying seaweed on the inside and enriched with texture on the outer surface. Available in two sizes.
Starfish Rockpools
Rockpool treats, these little starfish live happily surrounded by barnacles in their own private pool of recycled glass.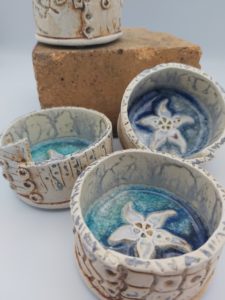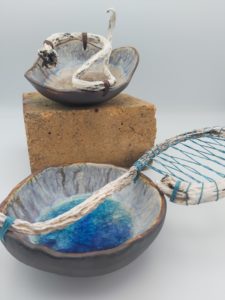 Tangle Twist Pools
Unique little treasures with carefully selected dried Kelp seaweed – Tangle, collected from North Uist beaches, some are enhanced with net details.
Creel baskets
Inspired by traditional lobster pots, these creel baskets are embossed with texture and glazed with a Natural Uist glaze, each has its own little pool in the inside.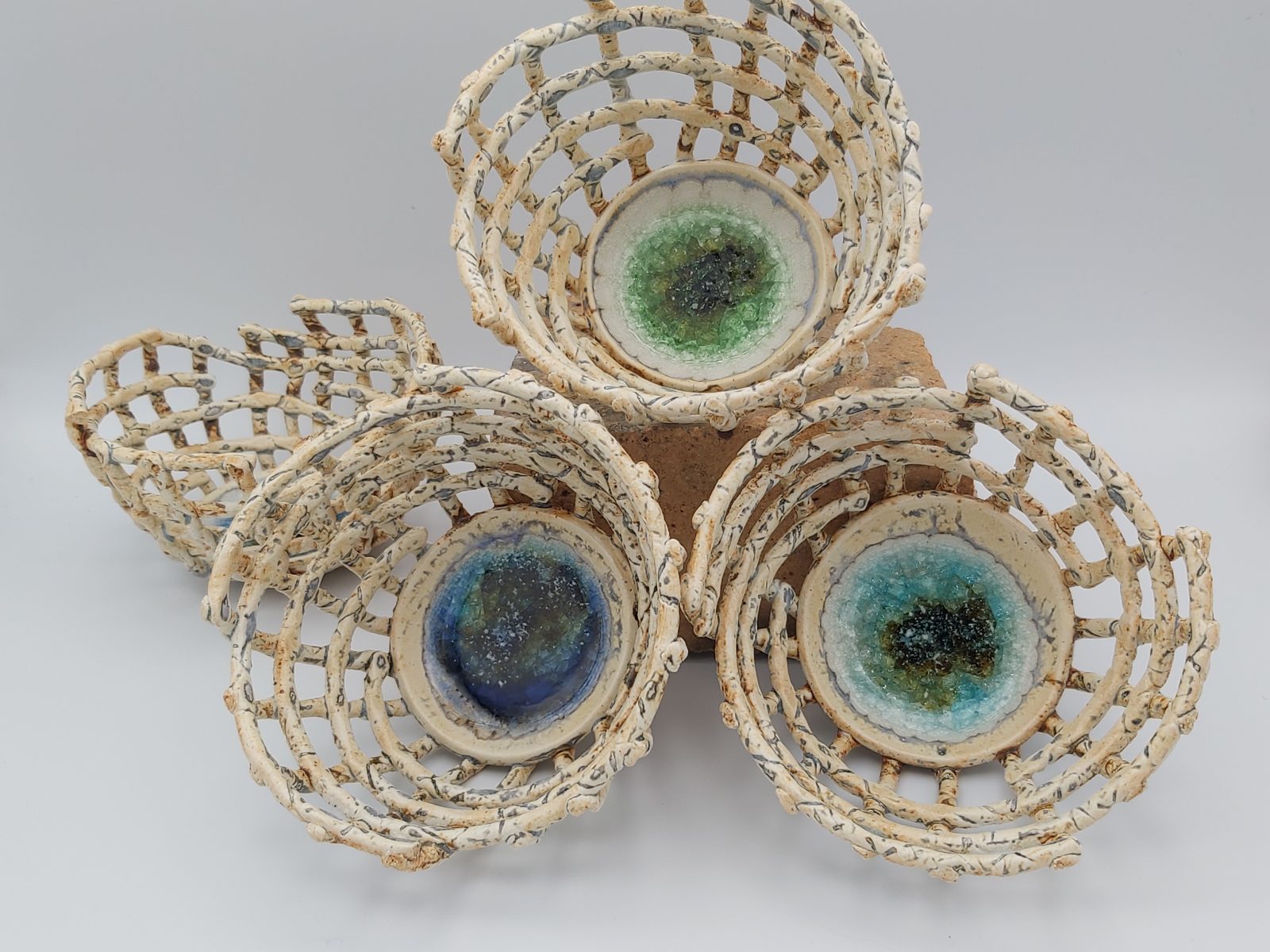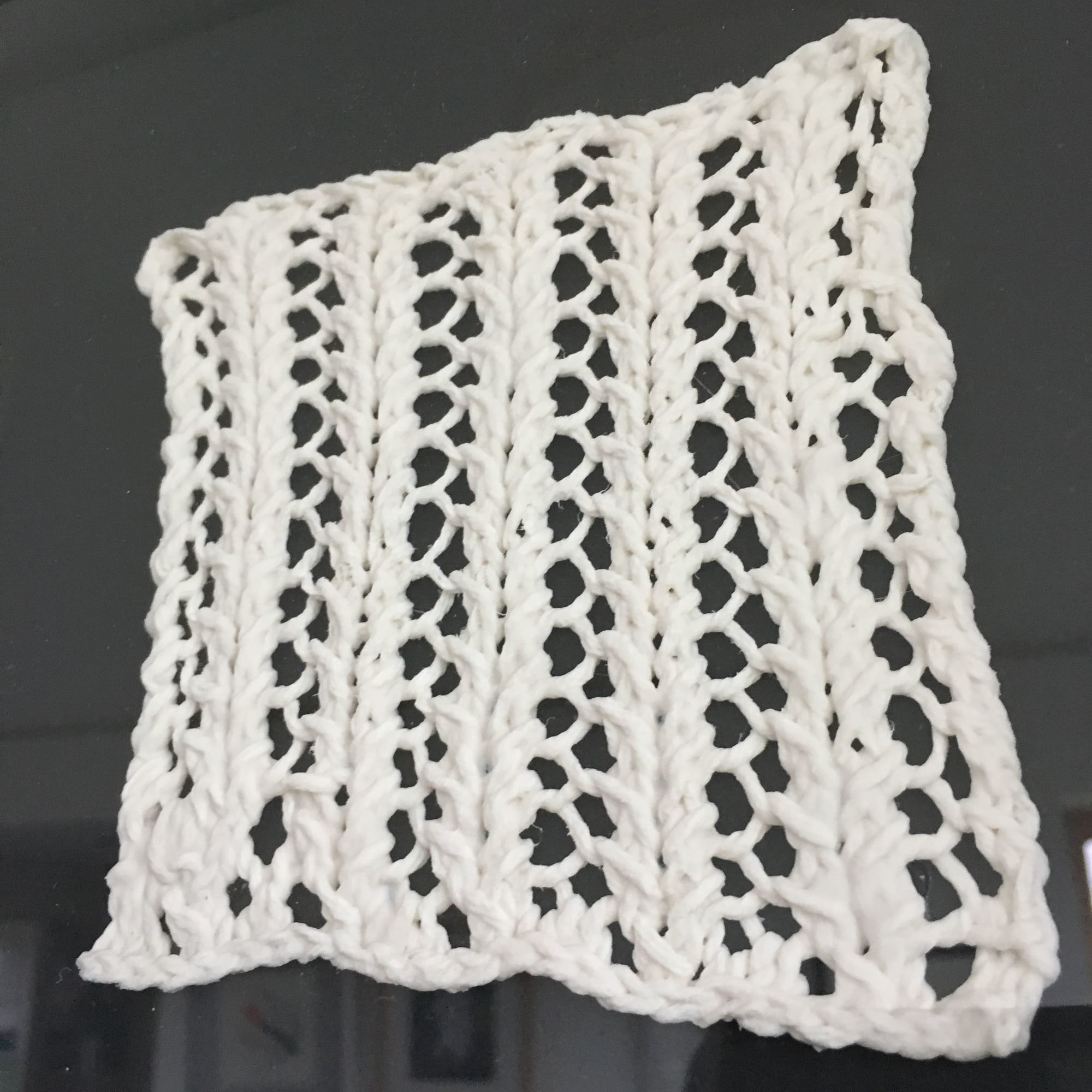 Porcelain knitting
Collaborative work with Kirsty MacLeod (INSERT WEBSITE) A selection of Eriskay Gansey designs and Shetland lace patterns. Kirsty, an extremely talented local designer who knits each piece, then the work is transformed into porcelain, with the original knitwork burning out through the firing process. Work supplied in a box frame.
Peat fired porcelain
Delicate textures are captured on every tile which is then barrel fired in peat, to produce varying tones and depth of colour.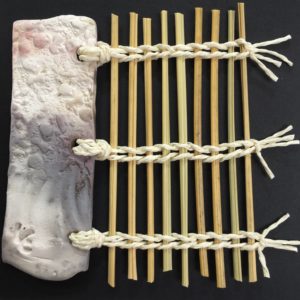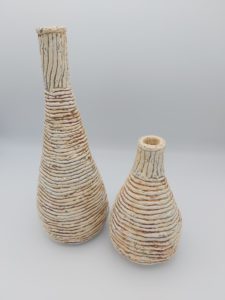 Textured Towers
Beautifully textured stoneware towers, inspired by the marine sponges found growing on Kelp seaweed stalks, these come in a variety of shapes and sizes, all glazed in a Natural Uist Glaze.
Porcelain Button Jewellery
Collaborative work with Duncan McGregor, a silversmith from Perthshire (INSERT WEBSITE) Duncan transforms the porcelain buttons into beautiful jewellery pieces including earrings and necklaces.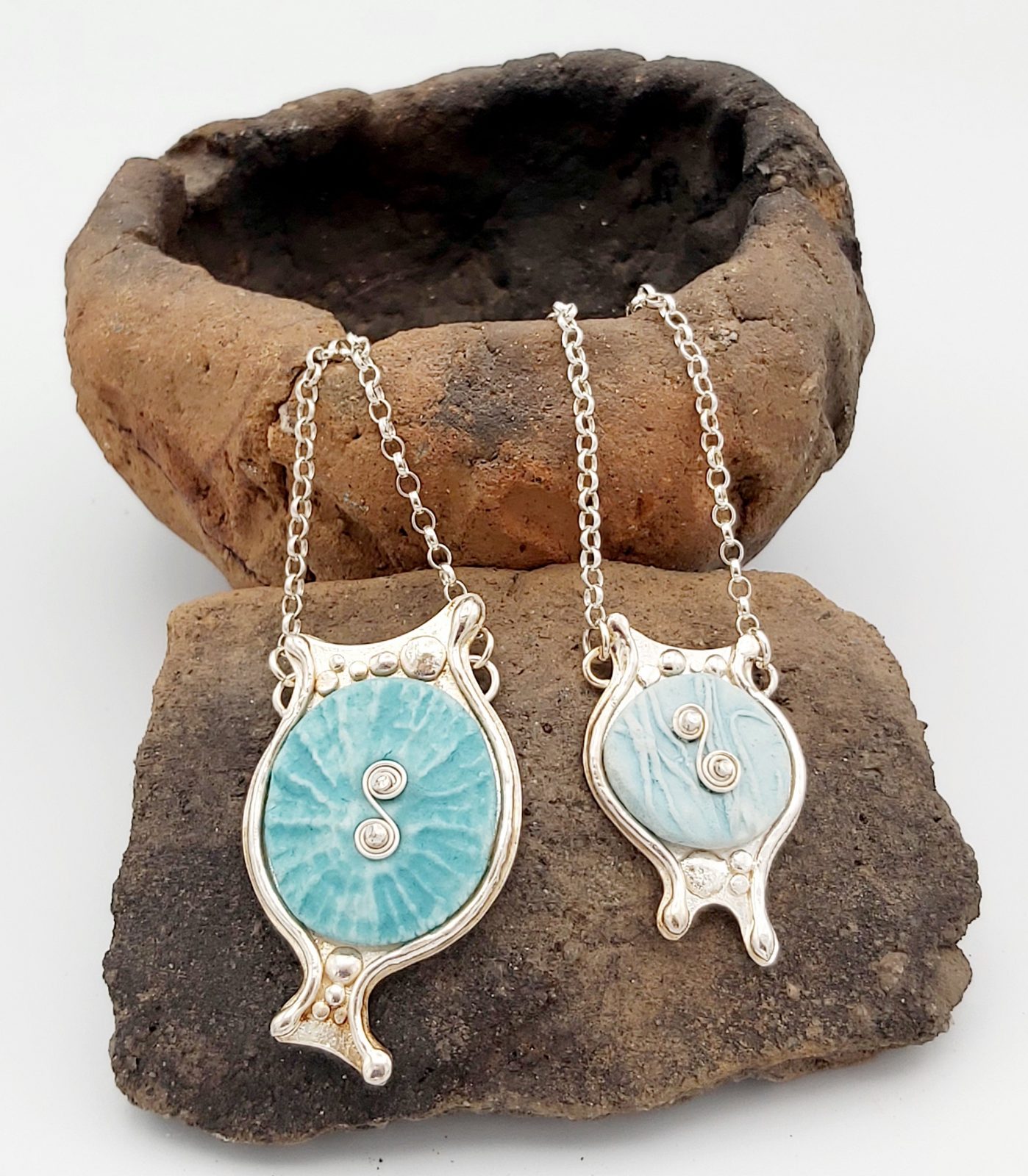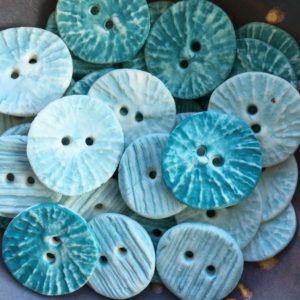 Porcelain buttons
Handmade buttons with shore textures from limpet, driftwood & seaweed, and some lace work impressions.
Framed Jellyfish & Fish scenes
Playful jellyfish captured in full movement, with layers of texture and glazed in a natural Uist glaze.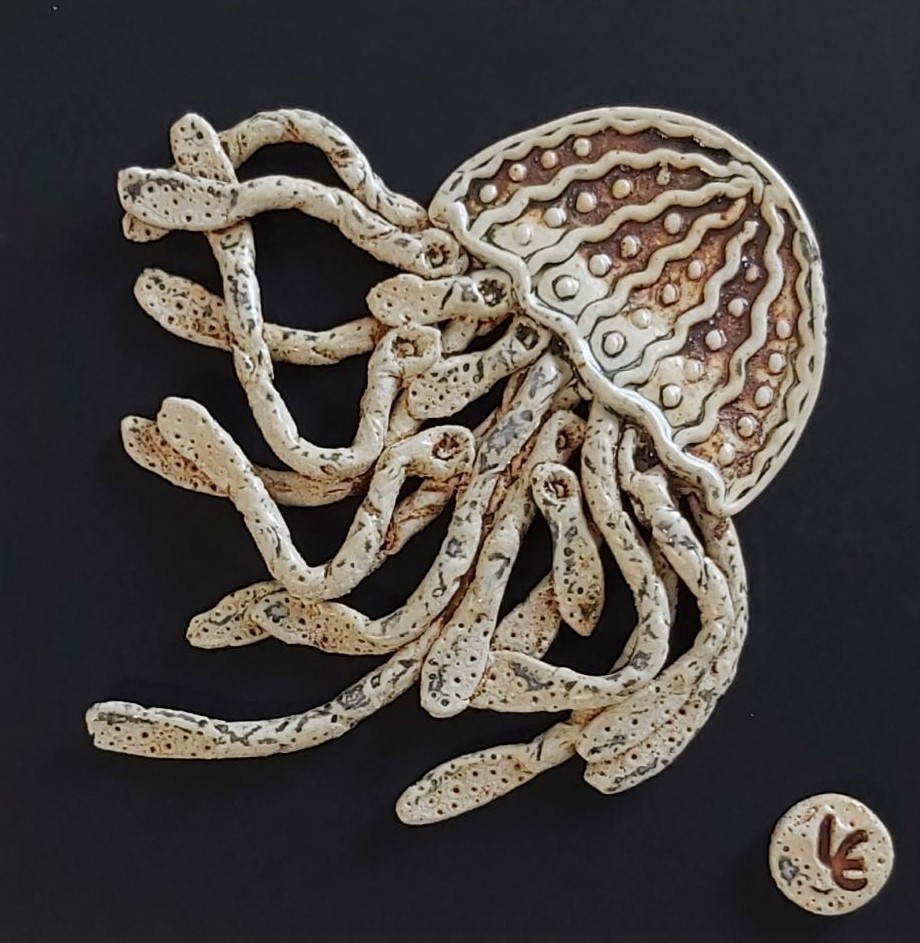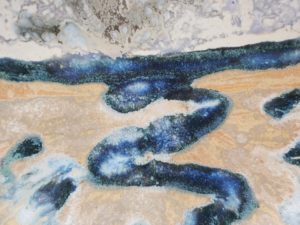 Landscapes and Beachscapes
he receding tide is captured in the beachscape designs, with light-reflecting of the huge expanses of golden sands. While the myriad of Uists freshwater lochs and east coast hills are the inspiration for the landscape pieces.
Sea Charms
Small pebble-sized charms with tiny crumbles of recycled glass fills the hand carved clay stamps details.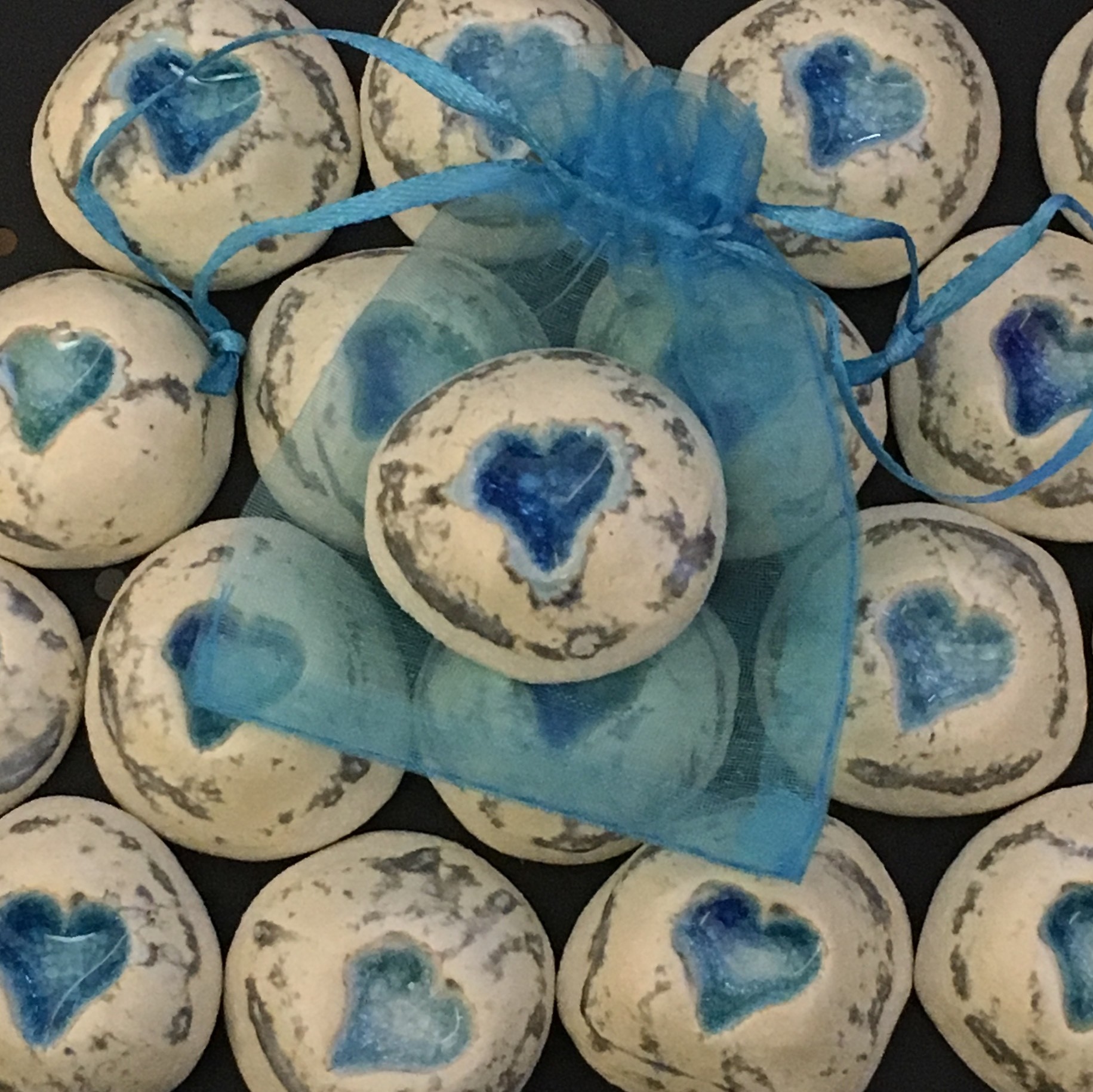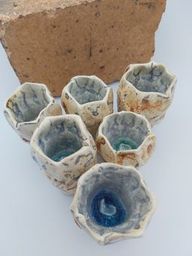 Sea Pods
Little bud vases, to take a mini poise or a beautiful single flower. Glazed in Natural Uist glaze with recycled glass on the inside.